University of Massachusetts at Amherst: New Laboratory Science Building
Centered around the principle of interdisciplinary collaboration, the New Laboratory Science Building at the University of Massachusetts at Amherst provides large, flexible and adaptable systems that easily accommodate collaborative, cutting-edge research and social interaction among science and engineering disciplines. The building enhances accessibility and includes research, laboratory, office, and building-support space.
Designed by Wilson Architects for LEED Silver certification (minimum), sustainable design features focus on energy-efficient building systems and building envelopes: a heat recovery chiller plant, low-flow fume hoods, an air quality monitoring system, radiant floor heating, a water reclamation system and energy metering systems are just a few examples. Design plans make an accommodation for a future rooftop greenhouse and a future life science building is planned as an extension to the south.
This is a Division of Capital Asset Management (DCAM) project.
Rendering courtesy of Wilson Architects.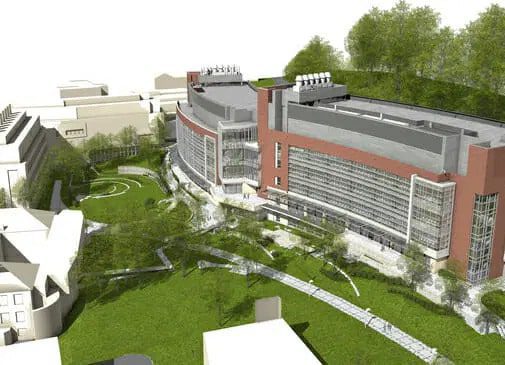 Location
Architecture
Construction
Project Type
Total Cost